Be EXTRA... like GUAC
Happy National Guacamole Day!
This is one holiday I can really get behind… except without the AVOCADOS!
Israel is lacking in healthy and happy avocados this season. Le sad :( I know it's brutal when avocados go perfectly with everything! So we improvise!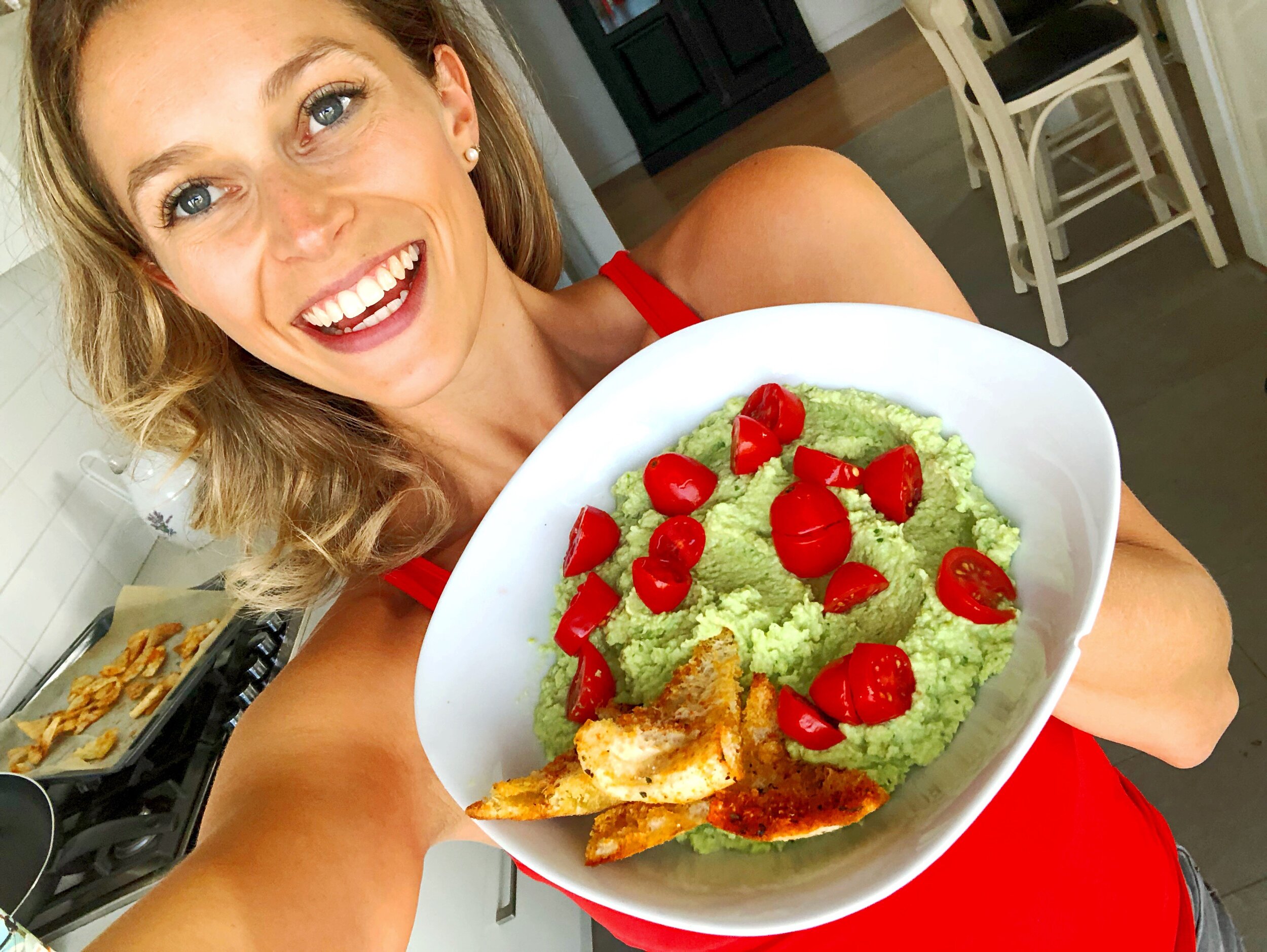 Quick Edamame Guacamole Recipe
… fineeee you can call it a dip if you like.
In blender or food processor
1 cup edamame (I boiled in the shell, de-shelled, & cooled)
1 clove garlic
1/2 fresh jalapeno depending on your spice level
handful of cilantro
1-2 limes juices
zest or skin of 1 lime
1 small onion (red, white or yellow)
salt/pepper to taste
Need to add a little more olé to your fiesta?
Baked Pita Chips!
Grab your slightly stale pita. Cut into triangles. Sprinkle with olive oil, garlic, salt, and smoked paprika. Bake in a preheated oven 400 degrees F (200 degrees C in Israel). For about 7-9 minutes.
Dip should last about 3 days in the fridge. Pita chips rarely make it past a day… from sneaky fingers reaching for just a few more each time!